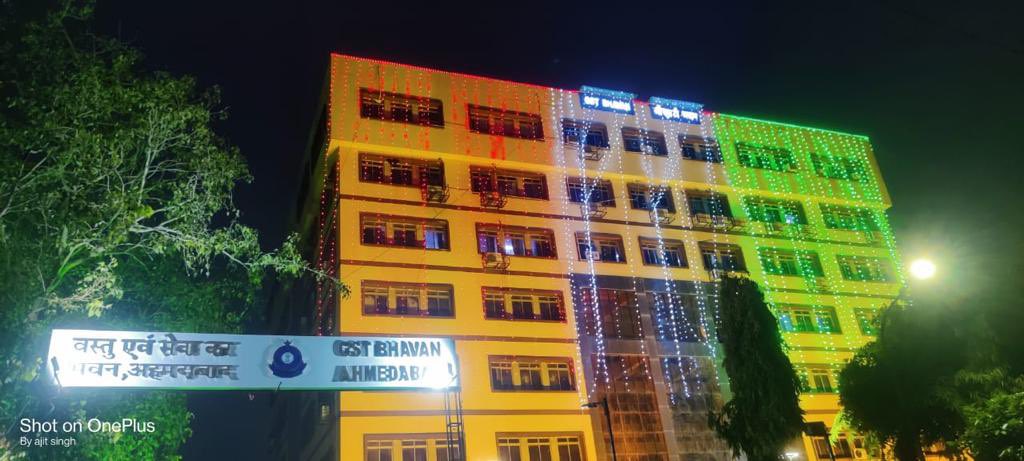 About Us
Ahmedabad commissionerate was formed in the year 1971 on the bifurcation of the then Baroda commissionerate which was carved out of the erst-while Bombay commissionerate. At that times, Ahmedabad commissionerate consisted of districts of Ahmedabad (excluding Ahmedabad city and Daskroi Taluka), Gandhinagar, Mehsana, Banaskantha, Sabarkantha, Surendranagar, Rajkot, Jamnagar, Kutch and Union Territory of Diu. Vadodara commissionerate consisted of the Districts of Surat, Bulsar, Dang, Bharuch, Vadodara, Kaira, Panchmahals and Ahmedabad City and Daskroi Taluka of Ahmedabad district and Dadra Nagar Haveli and Daman in the Union territories. The staff was proportionately allocated.
Again in the year 1983, the third commissionerate was formed viz. Rajkot commissionerate and accordingly the jurisdictions of three commissionerates were reorganized.
Further, consequent upon bifurcation of Vadodara commissionerate with effect from 14.02.1992 into Vadodara and Surat commissionerates, Anand Division of Ahmedabad commissionerate was transferred to Vadodara commissionerate. Ahmedabad commissionerate was again reorganized into two commissionerates viz. Ahmedabad-I and Ahmedabad-II with effect from 16.07.1997 with transfer of Anand Division from Vadodara to Ahmedabad-II commissionerate.
Recently with effect from 1.11.2002 the Ahmedabad-I and Ahmedabad-II Commissionerates were reorganized into three commissionerates viz. Ahmedabad-I, Ahmedabad-II and Ahmedabad-III.
On implementation of GST w.e.f. 01.07.2017, this Ahmedabad-I commissionerate is renamed as Central Goods & Services Tax and Central Excise, Ahmedabad South commissionerate.